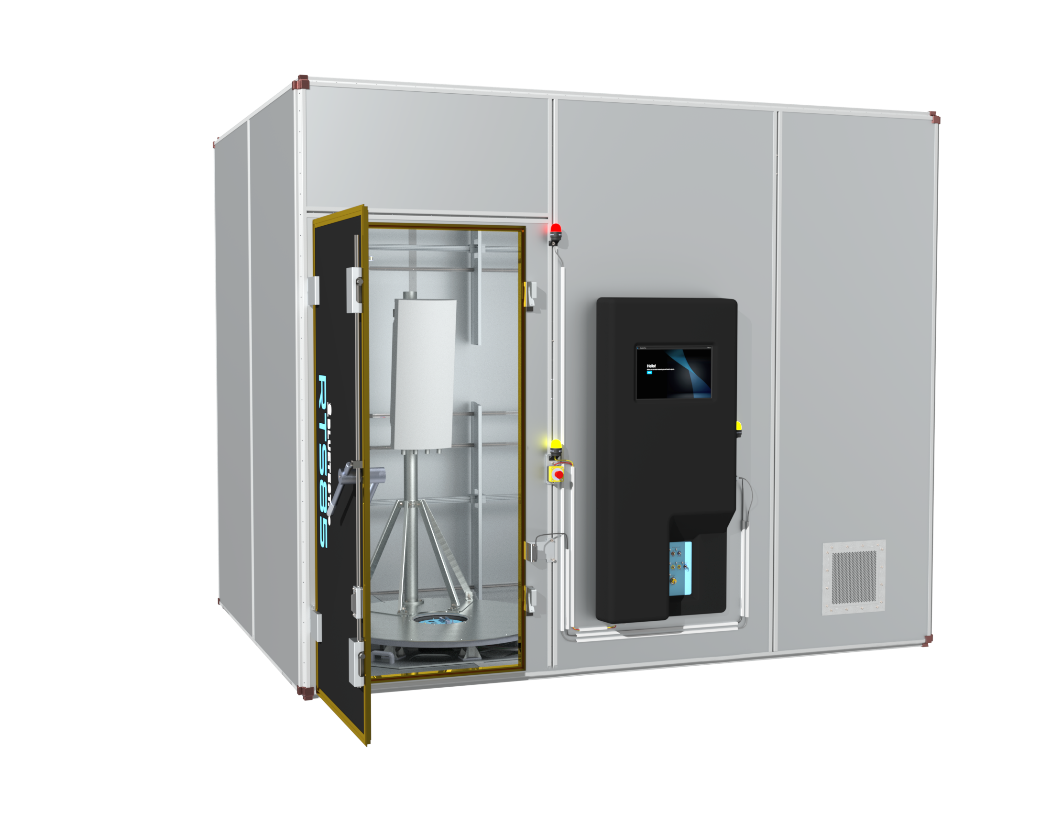 Gothenburg, Sweden, April 4th, 2022
The Bluetest base station OTA measurement chamber, RTS85HP, is now available in a taller version, to accommodate longer antennas. The RTS85HP Tall version adds 0.6 m on the height, compared with the standard version, thereby allowing for antennas up to 2 m long. Chamber foot print, as well as the frequency range (450&nbspMHz&nbsp–&nbsp67&nbspGHz) are maintained. Overall dimensions of the RTS85HP Tall version are (W x D x H): 3.52&nbspm x 2.69&nbspm x 2.9&nbspm
In addition to the taller chamber, Bluetest also introduce a chamber crane option to simplify loading/unloading of heavy base stations. The crane folds away along the inside chamber wall when not in use.
The RTS85HP is designed for measuring TRP based RF metrics, on FR1 and FR2 base stations, according to 3GPP TS 38.141-2 and TS 37.145-2. Test times are a fraction of the ones using other test methods, thereby enabling significantly higher test throughput and lower cost for verification.
---
About Bluetest
Bluetest is the pioneer and market leader in reverberation chamber technology for OTA testing of wireless devices, base stations and small antennas. Bluetest's innovative RTS system has been adopted by the largest mobile phone and antenna manufacturers, network operators, and other providers of wireless solutions. For more information visit bluetest.se.
For further information, please contact:
Klas Arvidsson
Product manager
sales@bluetest.se