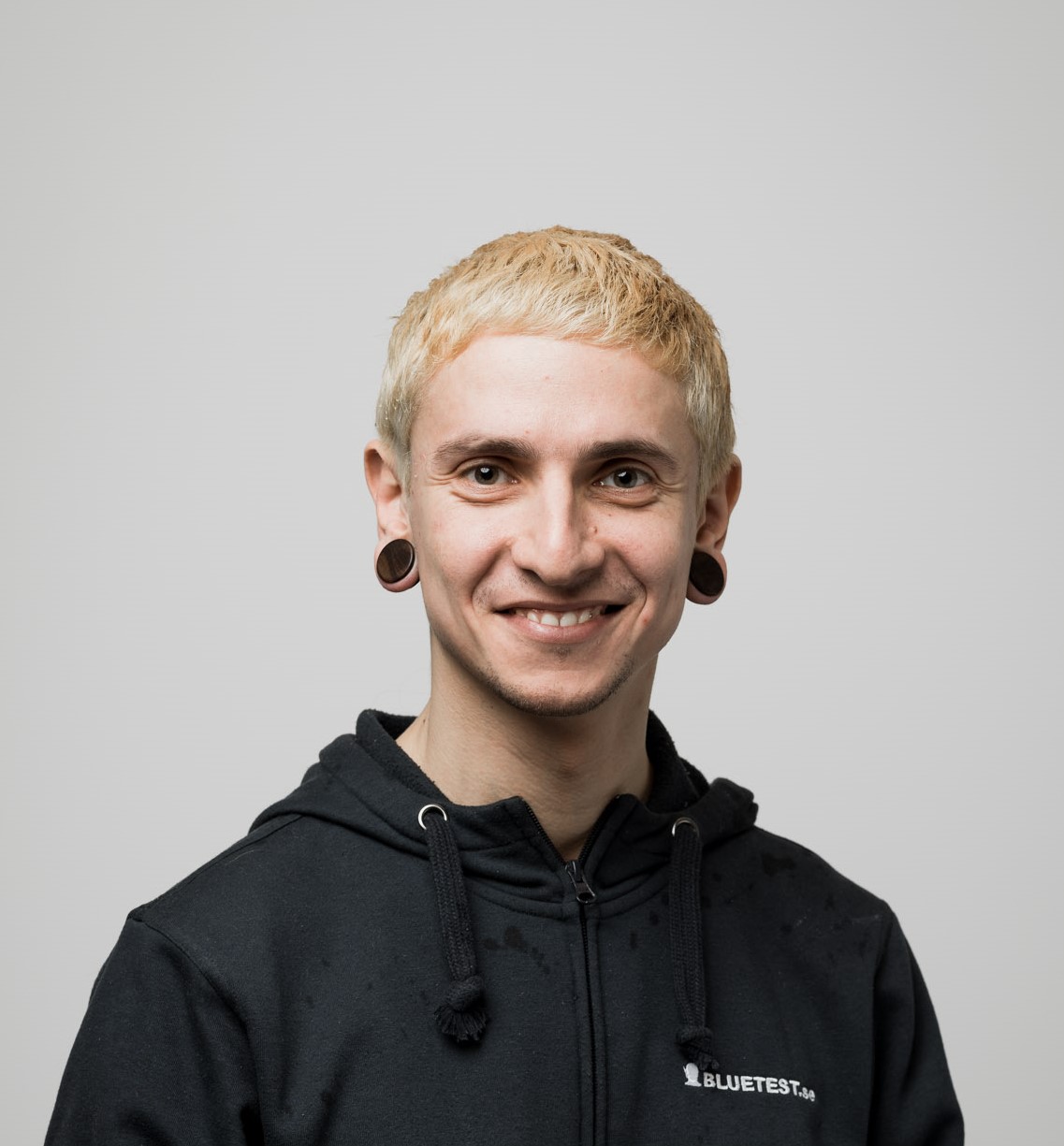 Oleg
I'm Oleg and I am a part of the IT-team at Bluetest. My job is basically to assist my colleagues in Gothenburg and outside with everything IT-related, as well as take care of the company's IT-infrastructure. With Bluetest always being on the cutting-edge of technological innovation, I find great pleasure in providing the appropriate tools and infrastructure for my colleagues' work, as well as continously finding solutions to various problems with the rest of the IT-team.
Bluetest as a workplace puts very high focus on quality as well as on personal growth. I keep on learning new things almost daily, as well as become better at the things I already know. We put a lot of trust in each other, and everyone here helps each other out, on all levels. The team here is very diverse, and all the colleagues treat each other with respect.
There are many reasons why I enjoy coming in to work every day. The main one is that the company really does live up to its core values: Customer Focus, Teamwork, Innovation and Trust.