A comprehensive suite for base station testing
The Bluetest RBS Test Suite is our comprehensive product range. It's built for utilizing the latest generation PXI RF instrumentation from National Instruments to make testing of Radio Base Stations and related RF products faster, cheaper and more efficient than ever before.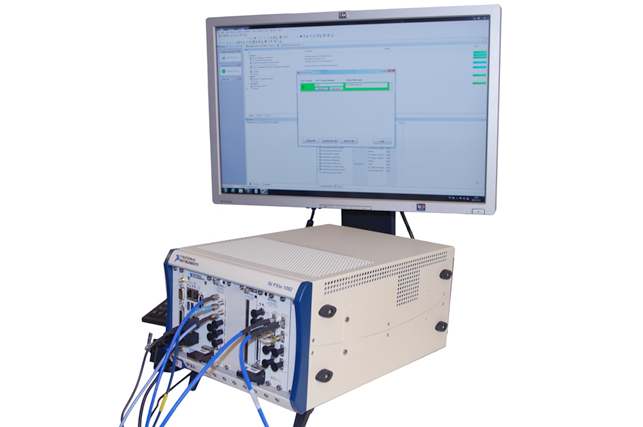 ---
Flexibility and Configurability
All toolkits include:
High level Labview API for quick integration and automated testing in your environment.
Fully configurable, ready to run examples for quick hookup to your product.
Easy to use soft front panels for lab environments, fully configurable.
Playback function to test with your recorded signals.
All toolkits are based on National Instruments PXI. Together the system makes for:
Reuse and unique flexibility
Reuse hardware to test completely different products
Open FPGA for custom instrument features
PC-Software analysis ideal for flexibility and upgrades and updates.
Small price with full performance
Modular design
Replace only obsolete parts when upgrading
Send only relevant parts to repair or calibration
Add software to add standards or even test of something else.
---
Standard stand-alone products
All Standard Signal Analysis Toolkits ships with all common measurements for production testing of RBS according to 3GPP: Transmitter Output Power, EVM, ACLR, Frequency Error, PVT, SEM, Uplink Signal Generation, … Custom models and models for other markets available on request. Capable of testing repeaters including TDD versions.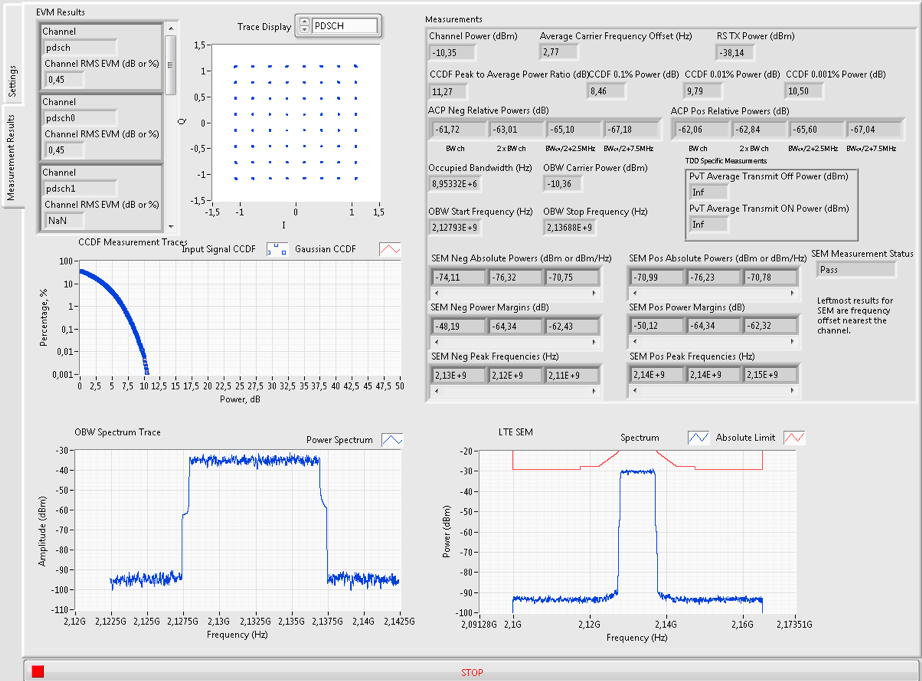 Bluetest 5G NR DL Analysis Toolkit
Signal Analysis Toolkit for 5G is here. Demo release available shortly.
Bluetest 5G NR DL BER/BLER Toolkit
Full demodulation and decoding of DL-signals. Verify the complete TX-chain including baseband.
Bluetest LTE RBS Toolkit
Signal Analysis Toolkit for LTE signals including FDD and TDD. Includes features for aggregated signals, repeater applications, remote radio units and more.
Bluetest WCDMA -GSM RBS Toolkit
Signal Analysis Toolkit of WCDMA and GSM/EDGE in one package.
Bluetest NB IoT Standalone toolkit
Signal Analysis Toolkit for Stand Alone Narrow Band IoT (SA NB-IoT) and Guardband NB-IoT. For Inband NB-IoT se Add-ons.
---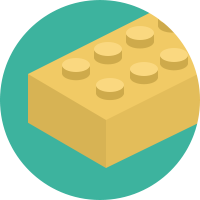 Standard Add-ons
Our add-ons allow incorporating additional state-of-the-art precision and capability into our existing toolkits and products.
Add-ons available for the LTE Toolkit
Bluetest LTE RRU Add-on – CPRI based toolkit capable of analysis of DL and UL.
Bluetest LTE DL Inband-IoT Add-on – Analyse NB IoT embedded in LTE signals.
LTE BER/BLER Add-on – Full demodulation and decoding of DL-signals.
NB IoT
Bluetest NB IoT SA BER/BLER Add-on - Full demodulation and decoding of DL-signals.
---
Special products
Our special products are available on request.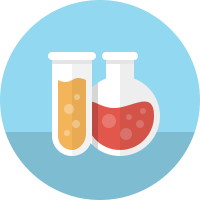 Bluetest CDMA 2K RBS Toolkit
Stand alone Toolkit for analysis of CDMA 2000 signals.
Bluetest PIM Toolkit
Our toolkit for PIM measurements Includes Distance to PIM and uses innovative technology to reduce HW cost with full performance. Measures down to -150 dBm @ 2x43 dBm tone Power.
---
Additional resources