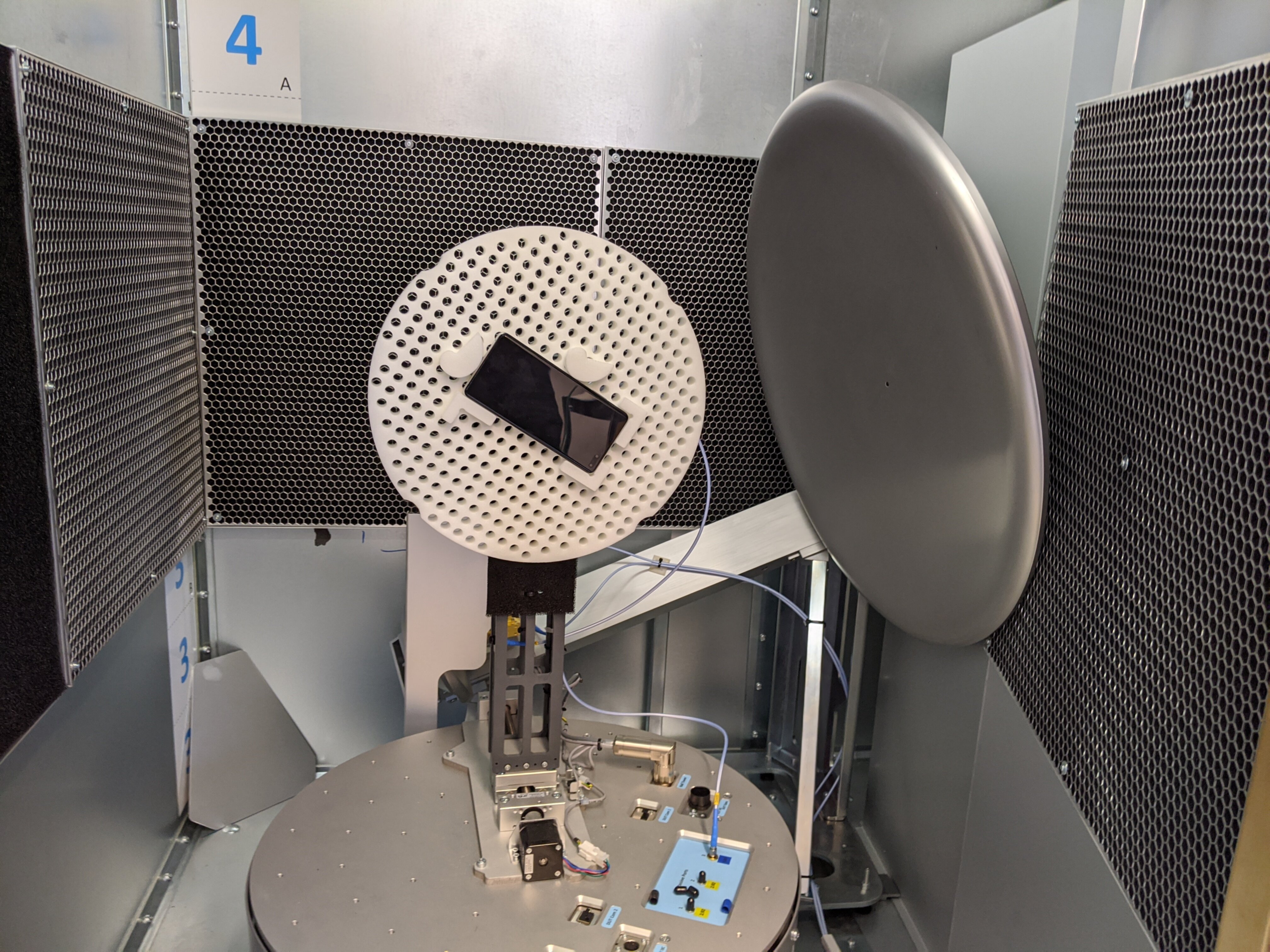 Taking the next step into 5G
The wireless industry is once again, with the introduction of 5G, taking a large step forward. Bluetest is meeting this development by introducing brand-new options for the RTS65 reverberation chamber OTA (over-the-air) test system. These 5G extensions brings both the capability to perform OTA measurements on wireless equipment all the way up to 43.5 GHz as well as the possibility to measure even more parallel MIMO streams in the FR1 frequency range (primarily sub-6 GHz). Both directive and isotropic measurements are supported with the unique CATR (Compact Antenna Test Range) + reverberation chamber solution.
RTS85HP - the base station chamber
RTS85HP is the reverberation chamber optimized for base station and Remote Radio Unit measurements. With RTS85HP you are prepared for TRP, ACLR and spurious emission measurements on sub-6 GHz and mmWave LTE and 5G base stations.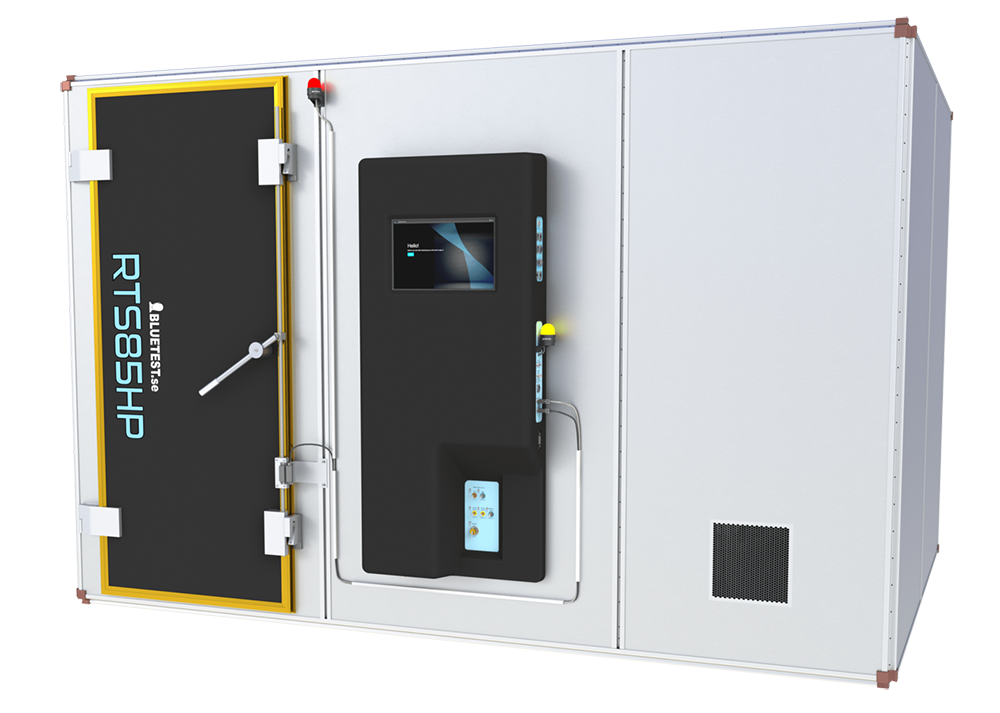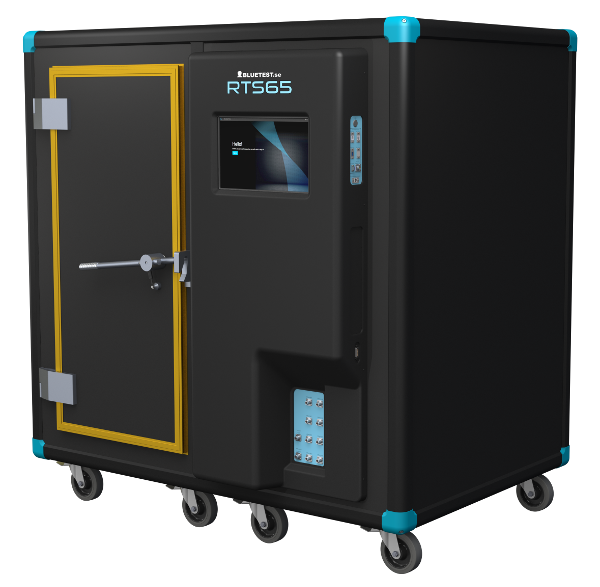 Reverberation chambers for MIMO OTA measurements
Bluetest's RTS65 is the 5th generation Reverberation Test System. Using the RTS65, it has never been easier to optimize and verify your over-the-air (OTA) wireless performance. Bluetest's RTS65 is a reverberation chamber specifically designed to increase your productivity and enable state of the art measurements on the absolutely latest wireless communications standards.
Where Measurements Just Flow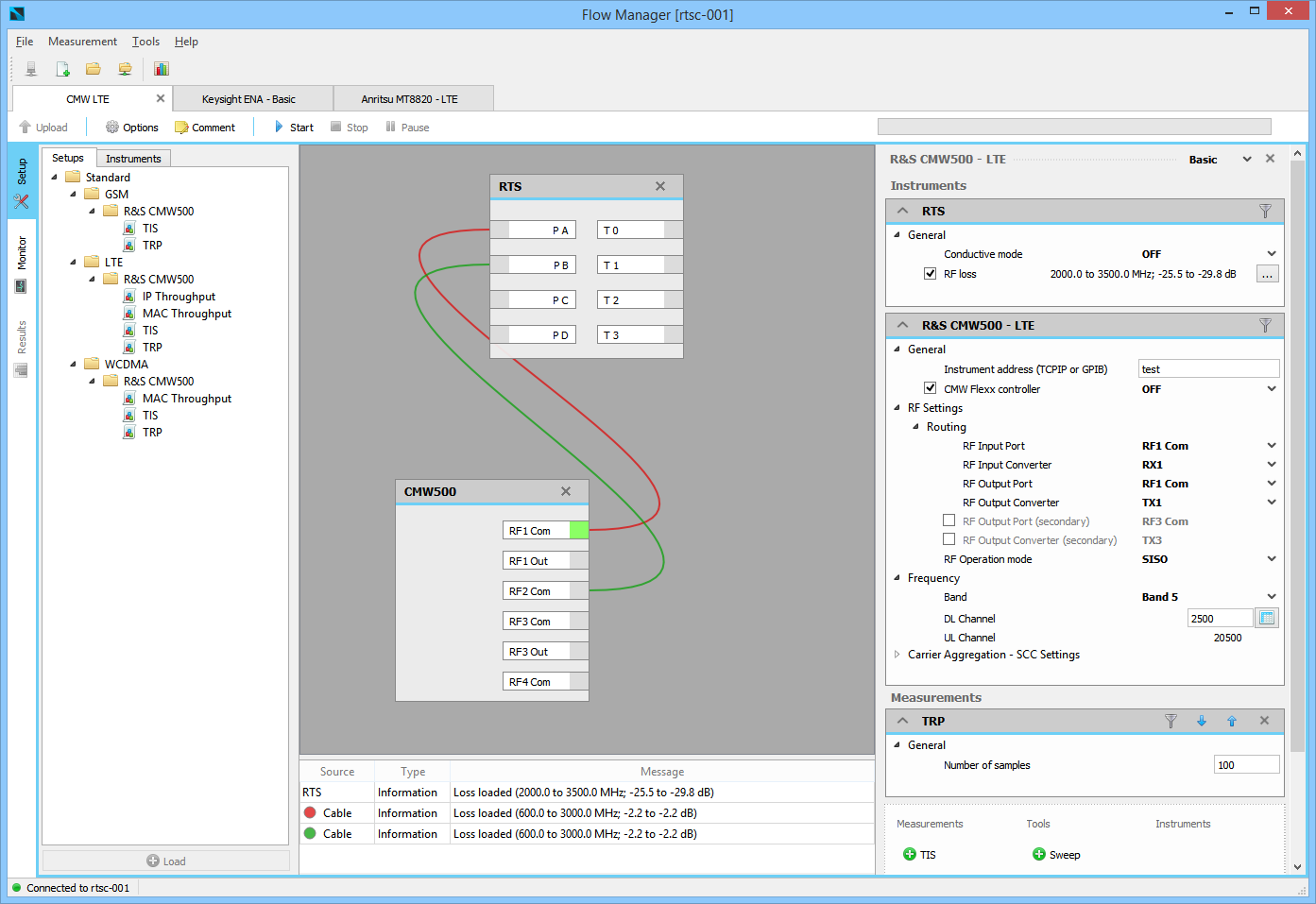 The fifth generation of reverberation chamber technology comes equipped with the Flow software platform. It is designed to simplify complex testing of all the most important wireless formats while providing rich, custom analysis. Emulating complex wireless environments and coordinating feature-rich system equipment is easier and smoother than ever before. Manage, visualize and share your results with customizable post-processing data analysis tools. Start the Flow and keep going.
Consultancy Services
GTT's experience in your organization – Let your experts focus on your products.
GTT is a Test Systems Development and Integration company that provides cost efficient and flexible test system solutions for advanced electronics production.
By securing world class competence in the fields of expertise required in test system development and integration, we are able to maximize our customers leverage to achieve time and cost efficient solutions with the highest quality.
LTE-Advanced with Carrier Aggregation
LTE-Advanced introduces carrier aggregation that enables higher capacity in the network and higher data rates. Bluetest has successfully developed carrier aggregation measurements in the reverberation chamber RTS and provide test solutions in step with industry needs as well as most recent 3GPP standard releases. LTE-Advanced is evolving fast and we are there to support it, all the way.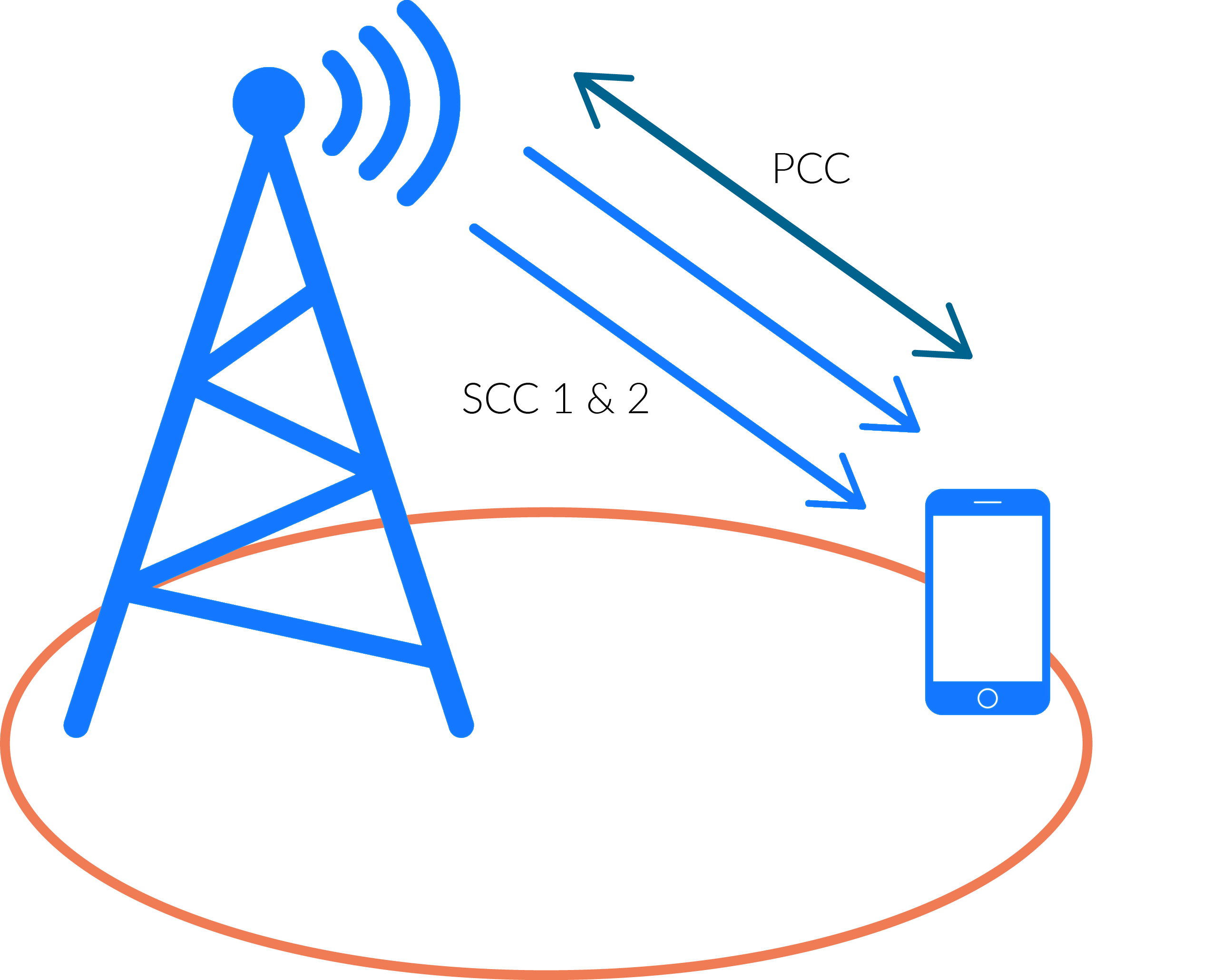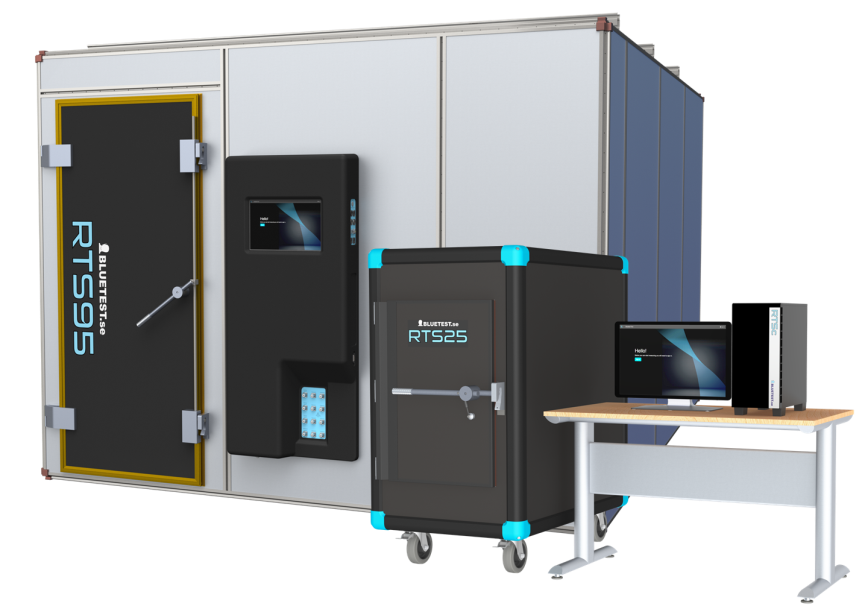 IoT solutions
Bluetest's RTS25 is the ideal choice for evaluating performance of smaller WLAN and Bluetooth devices. The compact and easy-to-use reverberation chamber supports WLAN MIMO measurements up to 8x8 as well as the latest Bluetooth 4 and 5 standards. Multiple DUT interface options provide power and device communication/control. The large RTS95 provides ample space for large form factor IoT devices while offering the same capability to support MIMO as well as DUT interfacing.