Internet of Things (IoT) and Machine to Machine or M2M communication is an application area quickly growing in importance both in the professional and domestic market. The professional segment includes different kinds of wireless metering, wireless diagnostics and supervision, while the domestic market focuses on smart home appliances. Together they include devices with a wide range of sizes and shapes increasing the need for flexible test solutions capable of testing small as well as larger wireless devices.
---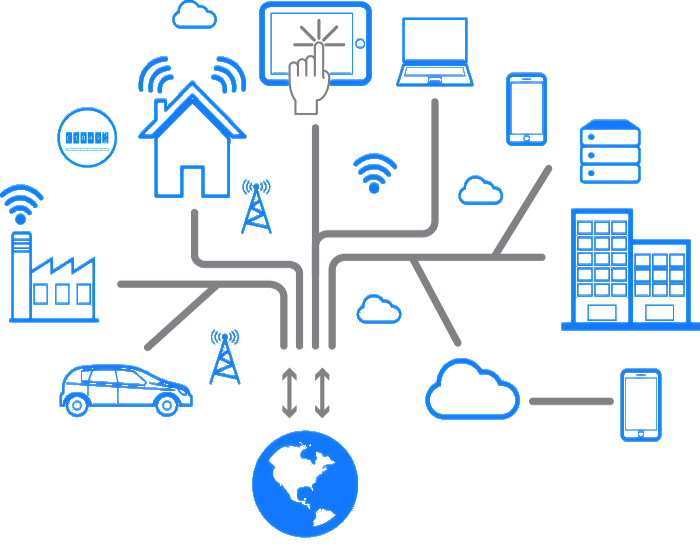 ---
Large form factor M2M devices
Reverberation chamber technology is currently the only proposed technology for large form factor testing by CTIA because of its capability to accurately characterize larger modern multi- antenna devices. Bluetest RTS95B was developed to meet this need. Its spacious measurement volume make OTA measurements of large form factor devices very straight forward. Typical test objects include for example refrigerators, washing machines, TV screens, charging poles for electric cars, lawn mower robots etc.
The large RTS95B chamber has a usable test volume of up to 2m x 2m x 2m and can be equipped with a heavy duty 1.2m/1.5m turntable capable of handling devices with a weight of up to 150kg making it suitable for a wide range of heavier and larger devices.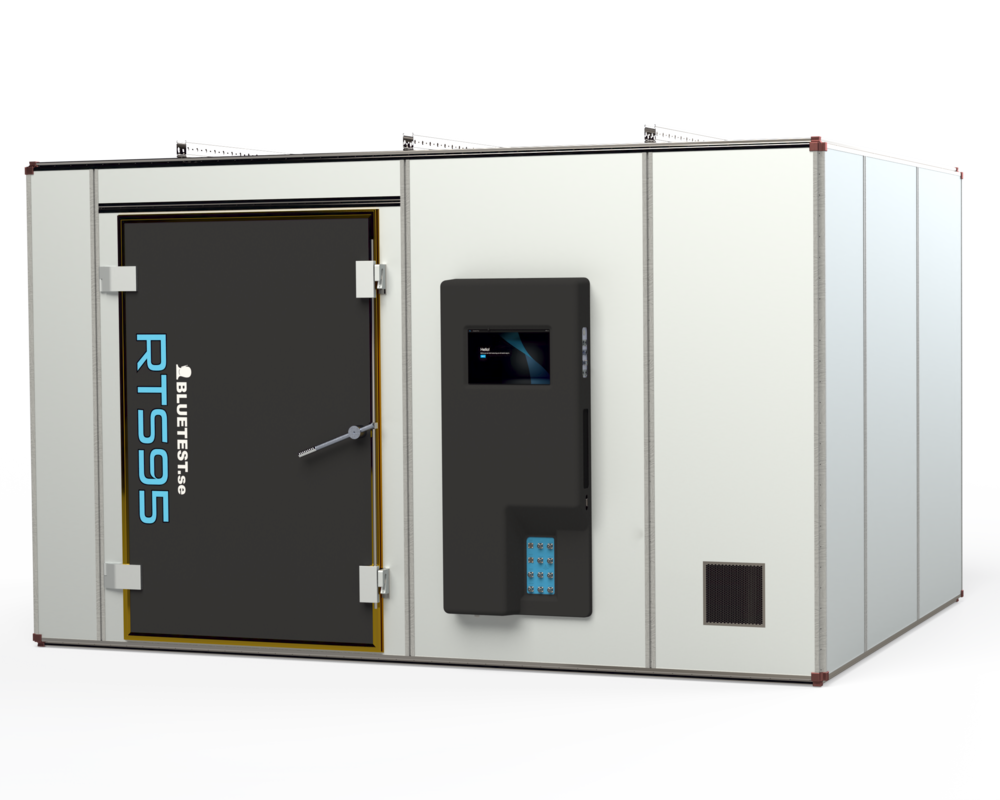 ---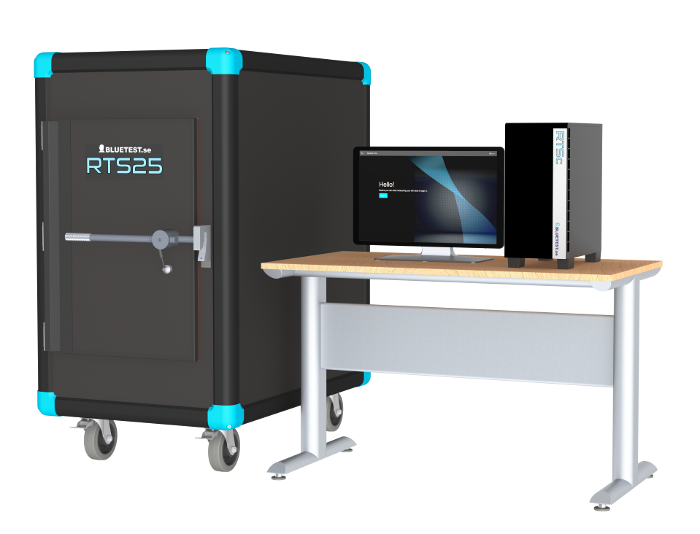 Bluetooth and WLAN IoT
On the other end of the chamber size range, we find the compact and easy to install RTS25. It is designed specifically for measurements on WLAN and Bluetooth devices and supports both the 2.4 and 5GHz ISM bands. Even with an outer dimension designed to fit it through regular office door openings, the available test space can handle derives up to 0.3m x 0.4m x 0.3m. The system, as all of our systems, designed for accurate measurements of MIMO devices and supports 4x4 MIMO straight out of the box.
---
What wireless technology are you using for your IoT application?
IoT/M2M devices can, for their communication with each other or a central server, use well known cellular technologies such as GSM and LTE, or technologies designed for short distance communication like WLAN or Bluetooth. All these wireless technologies are supported by the Bluetest Reverberation Test Systems.
        Then we have a group of new emerging communication standards that are gaining populartity in the IoT segment. 
        Most of these "IoT-dedicated" standards focus on low energy consumption and relatively low data rates. 
        These standards can roughly be categorized into 3 groups:
        </p>
        
        <p>
        <strong>Cellular based</strong> - derived from, and more or less integrated into, existing cellular 
        networks such as GSM and LTE.
        </p>
        
        <p>
        <strong>Short range communication</strong> - covering free-standing communication from a few meters 
        up to several hundred meters.
        </p>
        
        <p>
        <strong>Low Power Wide Area Networks (LPWAN)</strong> - dedicated IoT networks with 
        very strong focus on good link budget for in-building penetration as well as battery powered 
        devices with very low energy consumption.
        </p>
</div>


Cellular based standards
NB-IoT
LTE-CatM
EC-GSM-IoT

Short range
Bluetooth Smart (BLE)
Zigbee
Thread
Z-Wave

LPWAN
LoRa
Sigfox
Weightless

---
IoT and the RTS
Typical measurements include radio output power (TRP), receiver sensitivity (TIS) or data throughput as well as regular antenna efficiency and correlation measurements. These measurements provide a powerful tool in the process of selecting antennas and to find the best antenna locations as well as in the optimization or selection of the wireless modem. All with the purpose of bringing out IoT products capable of delivering the desired performance and functionality.
Are you looking at other technologies? Let us know!