Gothenburg, Sweden, September 15th 2021
Users of Bluetest reverberation test systems (RTS) can now enjoy the benefits of the R&S CMX500 5G NR radio communication tester from Rohde & Schwarz for 5G FR1 MIMO over-the-air (OTA) measurements. With the R&S CMX500 integrated in the Bluetest Flow control software, the solution provides a stable and reliable environment for measuring throughput as well as receiver sensitivity and output power on multicarrier devices with up to 4x4 MIMO.
Gothenburg, Sweden, August 17th 2021
Anritsu and Bluetest combine their recent product upgrades to create a strong and up-to-date OTA measurement solution for verifying the WLAN RF-performance in this new 6 GHz band, as well as of existing WLAN standards (802.11 a/b/g/n/ac/ax) in the 2.4 and 5 GHz bands. The collaboration provides customers with a complete WLAN Over-the-Air (OTA) test solution capable of transmit power (TRP) and receiver sensitivity (TIS) measurements on devices and access points. Measuring the OTA performance in life-like, but repeatable conditions, enable manufacturers of small and large WLAN equipped devices, including IoT and smart home appliances, to optimize the radio performance and end-user satisfaction.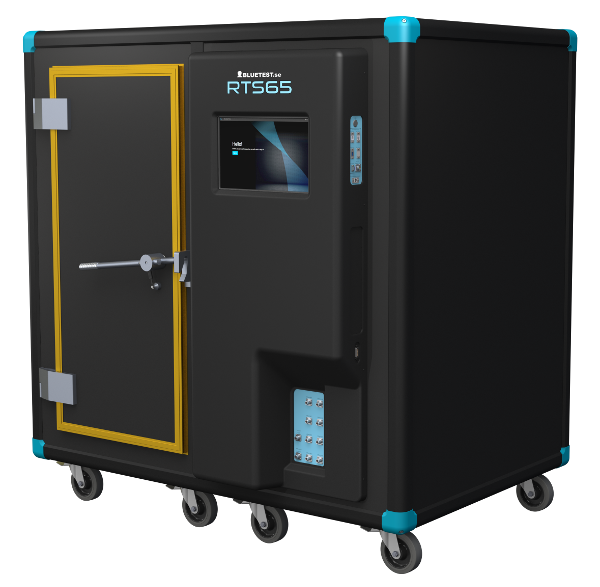 Gothenburg, Sweden, August 17th 2021
For a long time 6 GHz has been the upper frequency limit of most public communication systems. This is starting to change with the WLAN standard 802.11ax expanding into the 6.0–7.125 GHz range ("Wi-Fi 6E"). 5G is another application showing growing interest in using the frequency bands right above 6 GHz.
Gothenburg, Sweden, May 12th, 2021
Bluetest strengthens its market presence in the base station Over-the-Air (OTA) test segment after receiving a substantial order for RTS85HP test systems from a global network infrastructure provider.
Gothenburg, Sweden, December 21st, 2020
2020 has been a very strange year for everyone. The COVID-19 situation makes it close to impossible to continue the activities we have as a company in a normal way. Travel has been difficult to manage and customer meetings have been somewhat complex to arrange. It has definitely proved challenging, but thankfully to today's technology (including our own) we have made it work.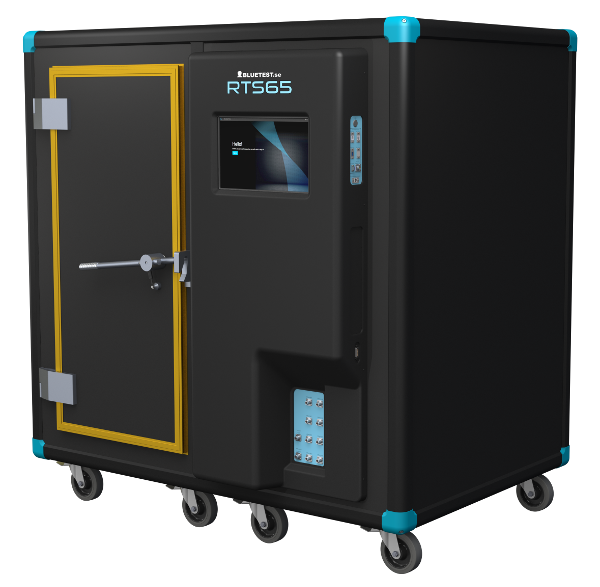 Gothenburg, Sweden, June 17th 2020
Anritsu Corporation is pleased to announce its enhanced partnership with Bluetest AB of Sweden offering a new unified test solution for Over the Air (OTA) measurement of 5G mobile terminals.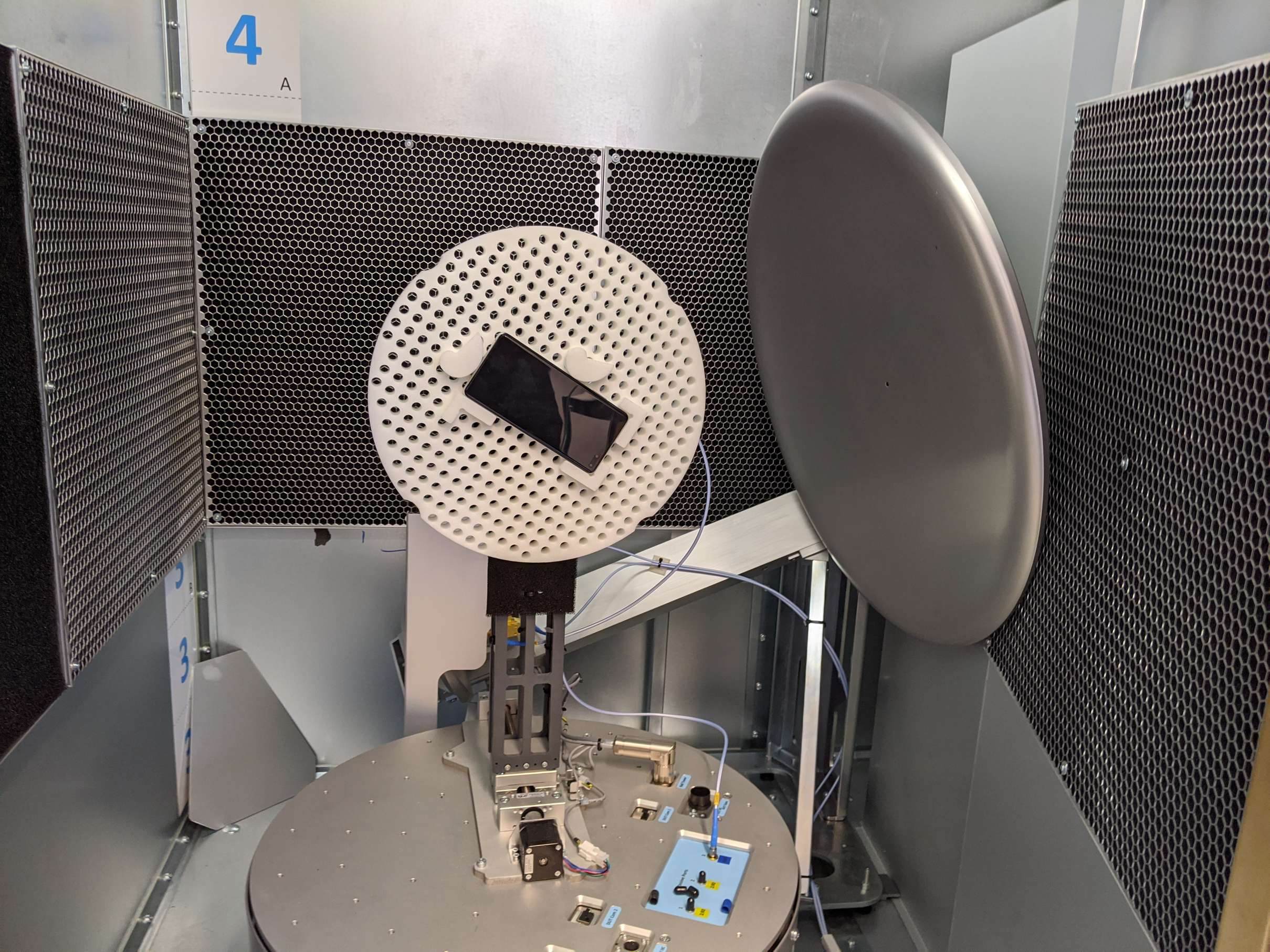 Gothenburg, Sweden, June 9th 2020
Bluetest now expands their unique 5G offering for the RTS65 Over-the-Air (OTA) test system with a Compact Antenna Test Range (CATR) option addressing the 5G community's need for directive measurements in the FR2 (mmWave) range.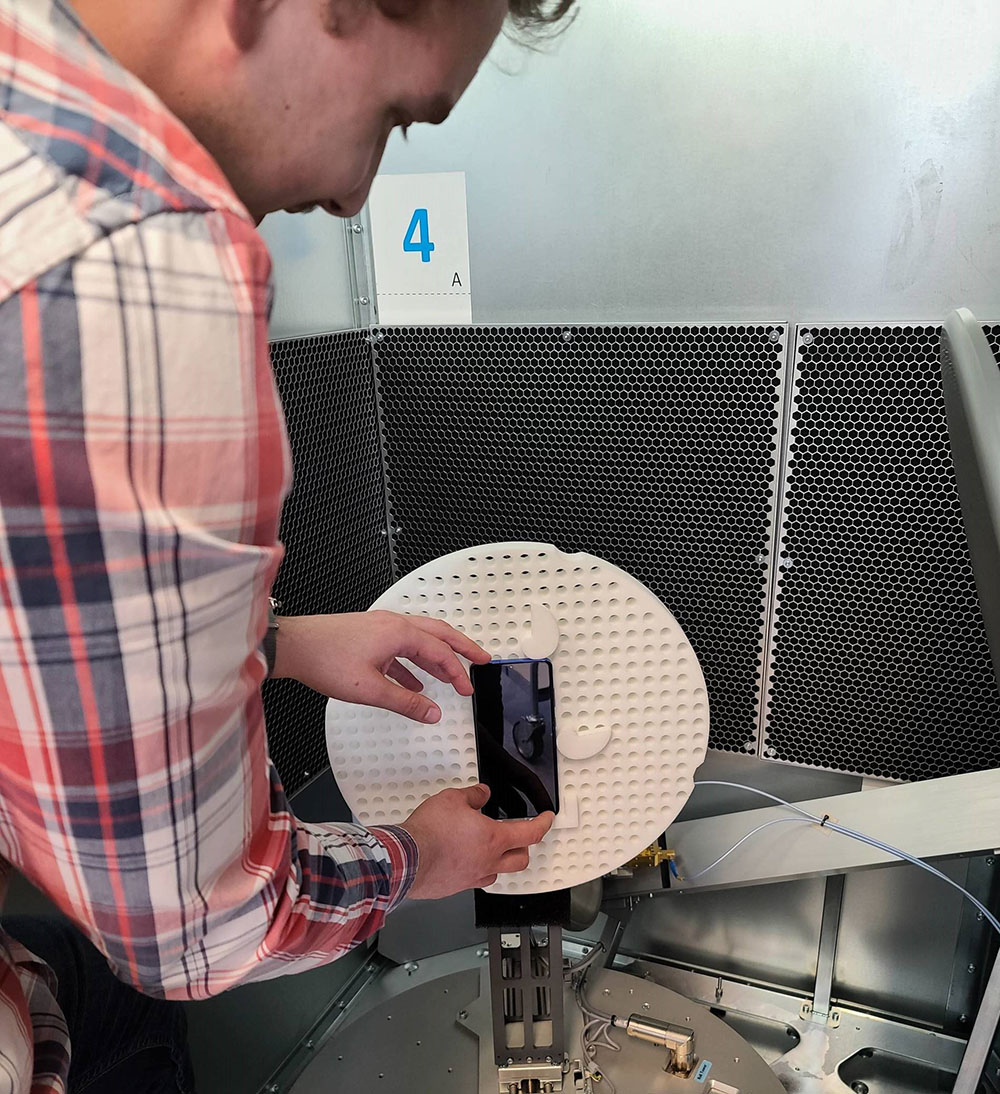 Gothenburg, Sweden, May 6th, 2020.
Founded in the year 2000 by Professor Per-Simon Kildal, from Chalmers University in Gothenburg Sweden, Bluetest is now celebrating its 20th year in the industry. Bluetest is a pioneer and world leader in innovative wireless test solutions with focus on Over-the-Air (OTA) testing.
Gothenburg, Sweden, December 23rd, 2019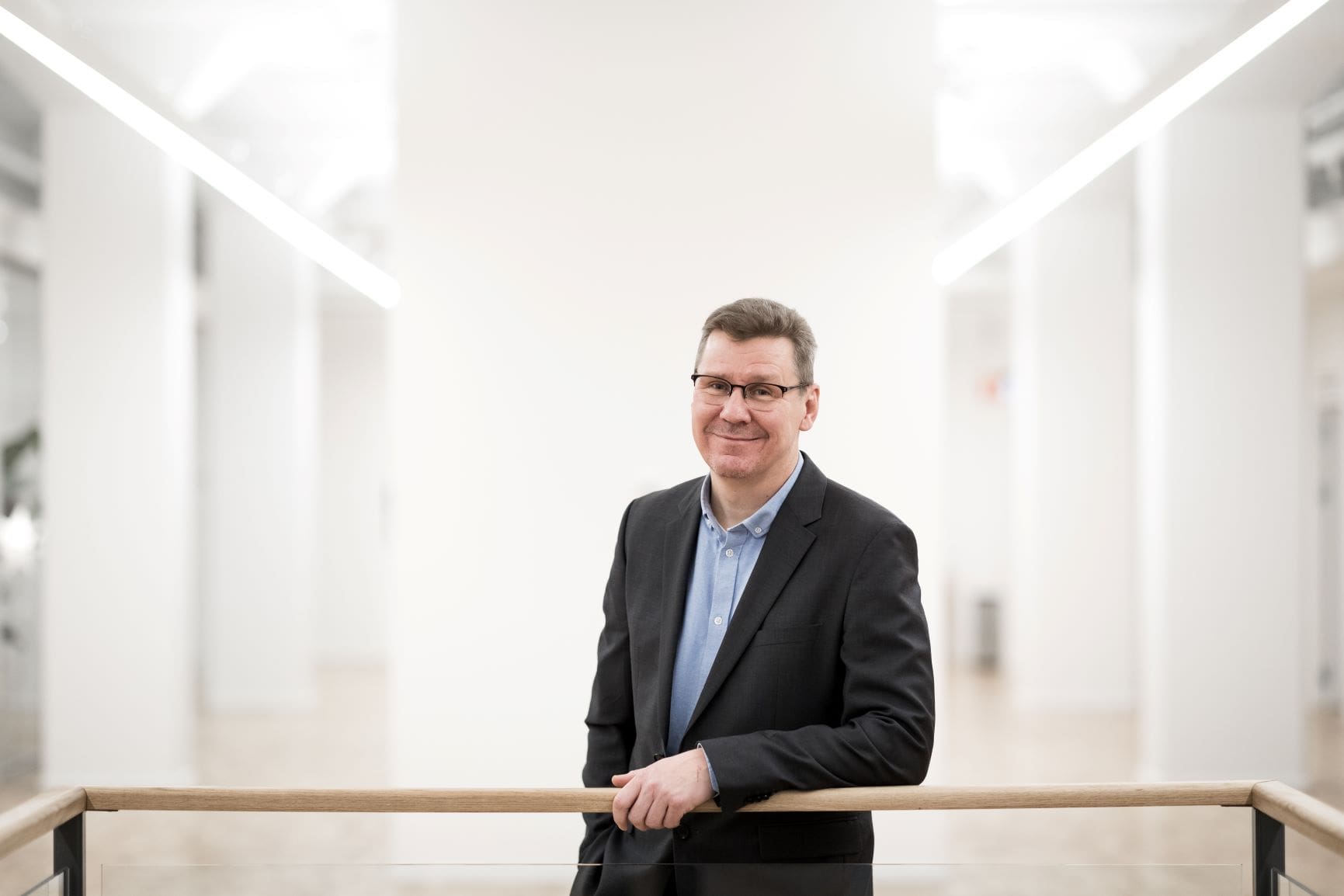 Another very successful year for Bluetest has soon passed.
Gothenburg, Sweden, December 9th, 2019

Anritsu and Bluetest continue to support the evolution of WLAN by extending their combined OTA test offering to include the latest 802.11ax WLAN standard.
Bluetest is happy to announce that the paper "A Dual-Fed PIFA Antenna Element with Non-Symmetric Impedance Matrix for High-Efficiency Doherty Transmitters: Integrated Design and OTA-characterization" was accepted for publication in the prestigious journal IEEE Transactions on Antennas and Propagation. The work in the paper was mainly done by the two main authors, Oleg Iupikov and William Hallberg, both with Chalmers University of Technology. Bluetest contributed with OTA characterization of the novel devices in our RTS65 reverberation test systems.
Gothenburg, Sweden, June 27th, 2019
In the 1st half of 2019, we have had a lot of exciting news and initiatives to share.
Gothenburg, Sweden, December 18th, 2018
New GTT 5G NR DL Toolkit enhances existing test portfolio at leading manufacturer, and includes BER/BLER functionality
Available in National Instruments-compliant offering for next generation RBS test solutions
Gothenburg, Sweden, October 30, 2018
Bluetest and Wind Tre, a top Italian mobile operator and one of the main operators in the fixed-line market, have together worked on a device test solution where the Wind Tre LTE network is connected directly to a Bluetest reverberation test system. This enables a real life, while still repeatable, test environment in which the function and performance of multi carrier MIMO LTE devices can be accurately evaluated.
Gothenburg, Sweden, October 19, 2018
Following their successful long-term collaboration in LTE OTA measurement solutions, Anritsu and Bluetest are extending their relationship to 5G testing by integrating Anritsu's Radio Communication Test Station MT8000A and Bluetest's OTA Reverberation Test System RTS65.
Gothenburg, Sweden, October 05, 2018
Combined Over-the-Air test solutions accelerate development and validation of 5G NR mobile devices.
Bluetest, the market leader in OTA Reverberation Test Systems, has completed the acquisition of Gefle Testteknik (GTT).
We are continuing to talk about IoT over-the-air (OTA) measurements in the Bluetest RTS reverberation chamber. This time you can meet us in Stockholm at the Embedded Conference Scandinavia. Listen to our talk about how to verify your IoT device's wireless performance, and come by our stand 64 in the exhibition to learn more about the opportunities we can offer you with our RTS systems.
Gothenburg, Sweden – September 2017 Keysight Technologies, Inc. (NYSE: KEYS) today announced the collaboration with Bluetest on the successful creation of an narrowband - internet of things (NB-IoT) over-the-air (OTA) solution for use in Bluetest Reverberation Test Systems. The solution, used by one of Japan's top operator customers, demonstrates the market leading position of both companies in NB-IoT test.
We are presenting our OTA measurement technology at the conference TEC Lund 2017. Application areas will include IoT, V2X, LTA-A and 5G. So if you are in the Lund area in Sweden, take the opportunity to talke to Bluetest representatives and learn more about what is possible to do with the Bluetest reverberation chamber RTS.
We are continuing our research work on reverberation chamber for OTA measurements of wireless devices, and we are going deeper into the area of IoT measurements.
Pages