Gothenburg, Sweden, June 27th, 2019
In the 1st half of 2019, we have had a lot of exciting news and initiatives to share.
We continue to deliver test systems to all major mobile phone and wireless device manufacturers globally and are proud to be chosen by the best. At home, I am excited to share that as we gear up our technology offerings for a 5G world, our team also continues to grow and now includes 10 nationalities - cultivating a diverse and creative workplace. I am inspired every day by our talented team!
I would like to invite you to join me below for mini recap of our major milestones so far in 2019 - all aimed at helping our customers and partners innovate and position their offerings for the future.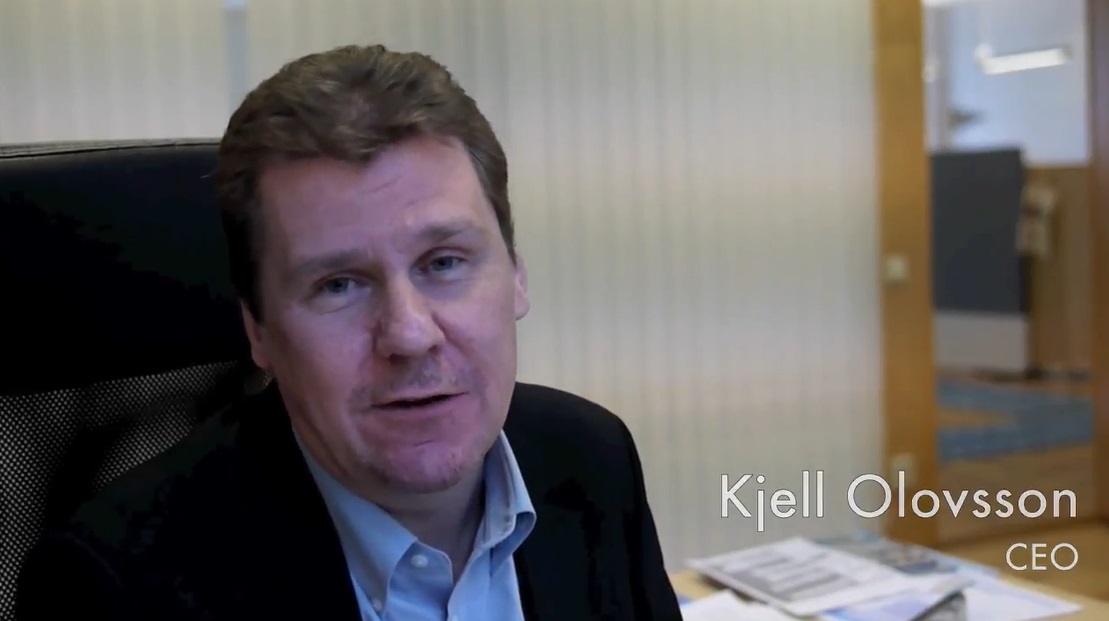 Kjell Olovsson, CEO, Bluetest
---
We continue to be socially engaged

In April, Bluetest CTO, Robert Rehammar was selected by Gothenburg magazine, The Local.se, to share what inspires him as an up and coming local innovator. Robert's video interview received over 33,000 video views! We co-hosted an educational technology event for 8th grade students at the Gothenburg Science Festival in a unique opportunity to peak interest of tomorrow's brightest minds with latest microwave technology and become role models for a new generation of scientists. Bluetest had fun in early June, with nine Bluetesters ran in Gothenburg's Blood Drive road race to support the importance of giving blood, joining over 10,000 participants!
Award-winning brand & technology

In April, Bluetest was honored to receive an innovation award from the Industry Association of Gothenburg. Selection background: "Bluetest has gone from pioneering stage to becoming a market-leader within test chamber technology for wireless products and antennas."
Highlights on technology & strategic partner collaborations

Did you know that Bluetest mobile operator customers represent an estimated 450 M subscribers? At Bluetest, we think Inside the box. Continue reading to find out more about where the magic happens!
At the Gothenburg Science Festival, we had a unique opportunity to do some valuable real-life research. Bluetest tested 35 mobile phones of varying brands, age and 'wear and tear'. Check out our short technical paper for some interesting results
---
Partners update

Bluetest welcomed 3 new partners to our strategic distributor network: Siepel, Pertech and Tera Test Technoloji. Additionally, we hosted the annual Bluetest global gathering of reseller partners to share and foster collaboration on serving our joint customers and more.
Bluetest - an industry thought-leader

Check out our guest QA in Electronic Media, OTA testing for 5G, IoT and Massive Mimo", discussing why OTA testing started to displace traditional conducted testing and the recent technological trends that are accelerating OTA Testing.
Key technology advancements
In February, we launched the RTS85HP 5G Base Station Chamber and have already delivered to a number of customer sites. The new chamber introduces the next generation of OTA testing for high-power 5G base stations & remote radio units.
Testing of 5G devices are now up to full speed showing data rates in excess of 1.2Gbps on a single carrier. Our LTE + 5G OTA test solution is the natural choice for the leading suppliers of 5G devices.
Bluetest announced a cooperation with Rohde & Schwarz on OTA testing concepts for A-GNSS antenna measurements. The proof of concept solution integrating the R&S LBS Server and Bluetest OTA test solution was demonstrated at Rohde and Schwarz headquarters in Munich.
Continuing our close cooperation with Rohde & Schwarz, we introduced signaling OTA measurement support for signaling measurements on Bluetooth Low Energy devices with any of the Bluetest Reverberation chambers.
---
Looking forward to sharing more news from the Bluetest team!