Introduction
Bluetest AB is committed to respecting and protecting the privacy of your data.
This Statement informs you on how Bluetest AB handles your data after it is collected and how you can influence the collection and use of your personal information, in compliance with the General Data Protection Regulation (GDPR). If you pass personal data on to us, you can always rely on this information being used exclusively to maintain your business relationship with Bluetest AB, or in one of the ways set out in this Statement.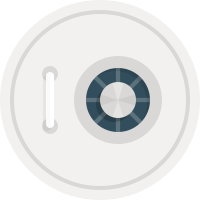 Personal information
Bluetest AB is collecting the following types of personal information.
Contact information
When you get in contact with Bluetest AB we will collect your contact information, name, email and possibly also phone number and your business address.
Support information
When you contact the Bluetest support we will collect the information you provide to us to be able to help you with your support issues.
Collection
We are collecting personal information when
You become a customer
You sign up at the Bluetest Customer Web
You contact the Bluetest support
You sign up for our newsletter
You get in contact with our sales organization
Exactly which information we collect about you depends on which services you are using.
Website
You can visit the publicly accessible Bluetest's website without revealing any personal data. Bluetest are not using cookies to track users on the website, but cookies are however used to keep track of signed in users at the Bluetest Customer Web. For statistical purposes visitor information is collected from the website. In order to ensure privacy, the IP address and other characteristics that we could use to identify you are removed during analysis. This anonymous information is analyzed at an aggregate level and only used to help Bluetest AB trends and patterns and improve its websites.
Use and processing
Bluetest AB will only keep your personal data for as long as is necessary to achieve the above-mentioned purposes or for as long as we have to in order to fulfill our statutory obligations. Your data will be used exclusively for the business relationship with you or for other purposes that have been agreed on the Bluetest AB website or otherwise. If your consent is required for the use of the data for purposes other than those set out above, the data will only be used with your prior consent.
Protection
Bluetest AB is committed to use the best industrial standard to store, process and communicate personal information in a safe way. Including SSL/TLS, PGP as well as using one way hash algorithms.
Newsletter
You can subscribe to our newsletter and software announcements through our website. You will only receive these newsletters if you have given your explicit consent. You can, of course, unsubscribe from the newsletter at any time. In order to do so, use the unsubscribe link in the email or, for the Customer Web newsletter, change your profile settings in the Customer Web account settings.
Change and deletion of data
You have also the right to object to the continued use of this data and to revoke the consent you have given us. To do so, simply send an email to the Bluetest support. If you have a Customer Web account, you can view and correct the data directly via your account settings. To delete data, send an email to Bluetest support.
Amendments to the statement of privacy
Bluetest AB reserves the right to change this Statement at any time. In the case of major changes or amendments, you will be informed here or through our newsletters.