The Internet of Things (IoT) segment brings many new wireless standards to the market. Two of these new standards are Sigfox and LoRa. Both of them are Low Power Wide Area Network (LPWAN) standards operating in the European 868 MHz ISM band, but with very different approach to the radio interface implementation.
Dr. Mads Lauridsen and Dr. Ignacio Rodriguez Larrad from the Wireless Communication Networks (WCN) section at the Department of Electronic Systems at Aalborg University in Denmark are therefore studying and comparing the system performance for various IoT standards as a part of the ongoing WCN research project IoT Living Lab. They have already performed real world coverage tests with the two IoT systems and now want to complement these measurements with analysis of the system performance and link budget in a controlled and repeatable test environment provided by Bluetest.
Bluetest's proposed test setup using the world leading RTS65 OTA (over-the-air) reverberation chamber with the integrated software platform Flow, and the programmable ISS11 Attenuator, a step attenuator to control the path loss between the base station and the device. The measurement solution uses real Sigfox and LoRa base stations connected to their respective back-end servers, providing direct feedback about the number of received messages from the IoT devices and the signal quality of these received messages.
"It is remarkable how well the measurements in Bluetests reverberation chamber work and how much data we are able to collect with only two days of measurements" says Mads Lauridsen.
Product Manager Klas Arvidsson adds: "The testing shows the flexibility of the Bluetest reverberation test system and how easy it adapts to new emerging wireless standards".
The results from the measurement campaign are expected to be submitted in a conference paper during 2017.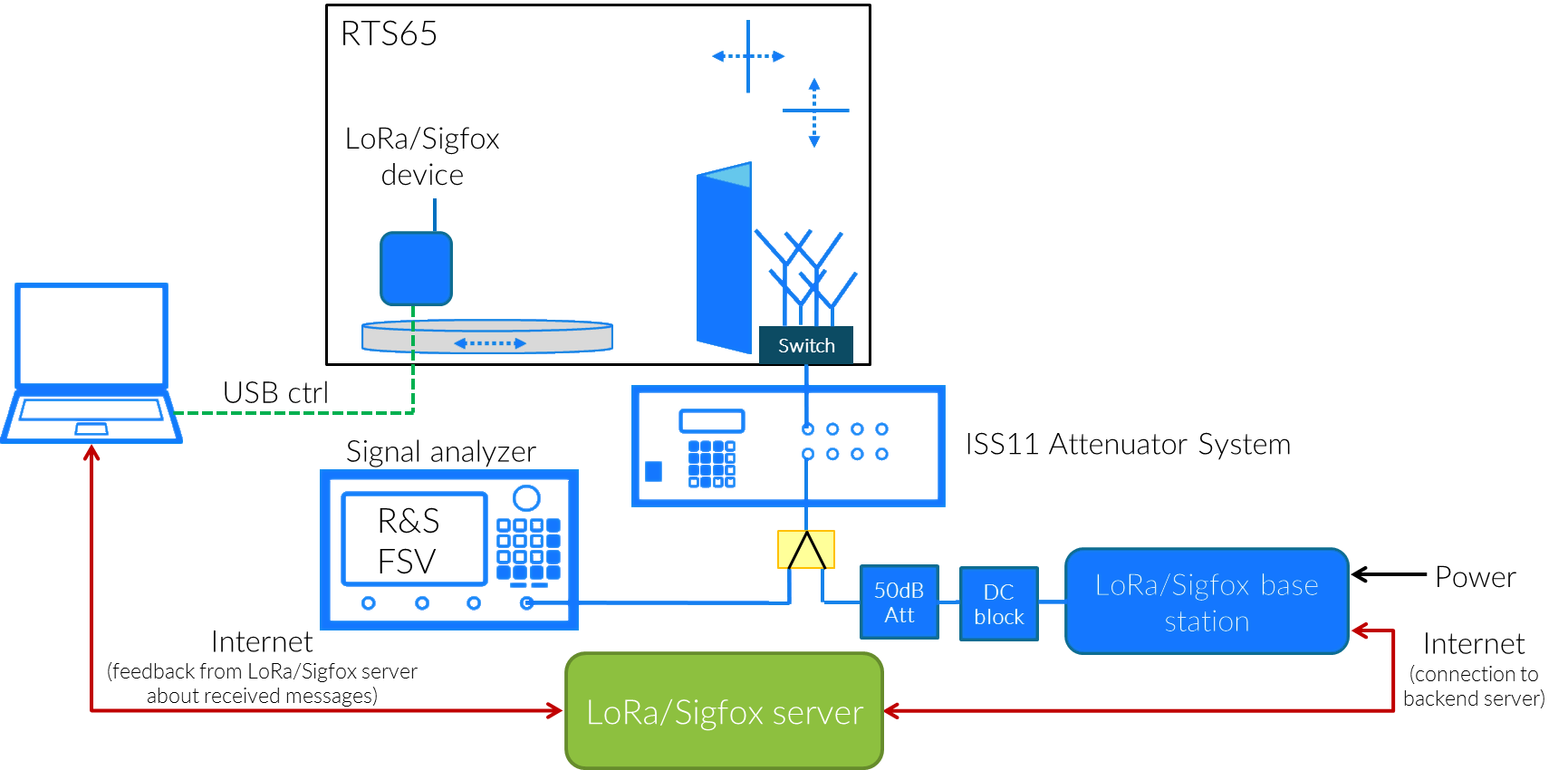 ABOUT BLUETEST
Bluetest is the pioneer and market leader in reverberation chamber technology for over-the-air (OTA) testing of wireless devices and small antennas. Bluetest's innovative RTS products have been adopted by the largest mobile phone manufacturers, network operators, antenna manufacturers and other providers of wireless solutions. For more information visit Bluetest website
ABOUT AALBORG UNIVERSITY
Aalborg University (AAU) has been providing students with academic excellence, cultural engagement and personal development since its inception in 1974. It offers education and research within the fields of natural sciences, social sciences, humanities, technical and health sciences. The department of Electronic Systems is one of the largest departments at Aalborg University. The department is internationally recognized in particular for its contributions within wireless communication. For more information visit Aalborg University website
The WCN research project IoT Living Lab is partly funded by the Danish National Advanced Technology Foundation.