System Upgrades
The rapid evolution of new communication standards requires a flexible, modular and upgradable system. Our latest generation chamber designs now include system upgrade paths to protect your initial investment and future-proof your system. All reverberation chambers delivered since 2006 can be upgraded to the latest functionality. Stay ahead in the latest test technology and upgrade now!
---
Full System Upgrade
The full system upgrade includes both hardware and software upgrades of your existing Bluetest system. All HP700 and RTS60 chambers can be upgraded as well as replacing the Bluetest Measurement Suite with our latest Bluetest Flow. The upgrade will give you access to all the benefits of the RTS65 and help you stay on top of evolving wireless communication technologies. Chamber parts that may have been worn out over time will be replaced and new tools for managing your maintenance of the system are provided. A new mode stirring system and new turntable solution are included to maintain the robustness and accuracy of the system. The upgrade enables a higher port count, as well as more DUT communication and power supply interfaces. The built-in measurement computer and touch screen integrated in the front rack combined with all the functionality in Bluetest Flow gives you the highest level of OTA flexibility and productivity available.
Contact us to discuss the possibilities with your system.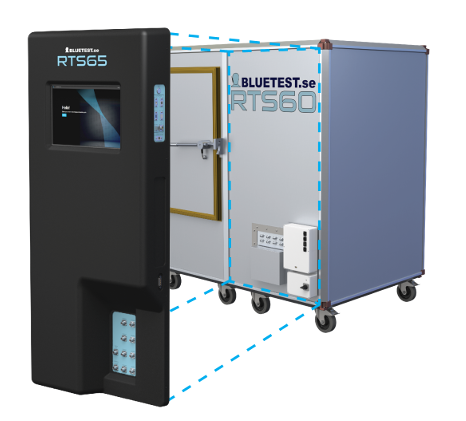 ---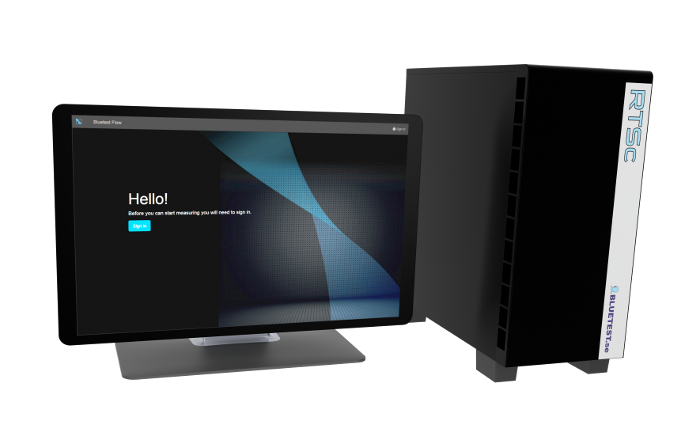 Software Upgrade
Get access to the productivity and flexibility as well as the latest functionality enabled by the new software platform Bluetest Flow. Our software upgrade package allows you to transit from your current Bluetest Measurement Suite to Bluetest Flow platform with minimal interruptions in your ongoing work. The Flow software upgrade gives you access to all new functionality in Bluetest Flow that your current hardware can support. Don't worry about your legacy configuration files or measurement results. You can import them to the new platform to quickly get started with already defined measurements and have all your results stored in one place. The software upgrade base package also includes the RTSc containing a measurement computer and the RTS60 control interface. A stand-alone touch screen running Flow Touch enables the full Flow experience.
Contact us to get Bluetest Flow today.